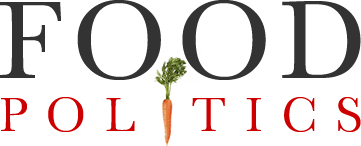 by Marion Nestle
Industry-funded study of the week: again, potatoes
The potato industry is hard at work funding studies to relieve any anxiety you might have about eating potatoes.  For the record, I think they are delicious in almost any form.  In moderation, of course.
Two items.
I.  A press release from the Idaho Potato Commission: "Idaho Potatoes Are First Vegetable to Participate in American Diabetes Association Better Choices for Life Program."
The purpose of the partnership is to help educate tens of millions of Americans on ways they can add Idaho potatoes to their meal plan.

Diabetes is one of the country's greatest health crises…With a mission to prevent and cure diabetes and improve the lives of all people affected by diabetes, the number one question the ADA receives is, what can I eat? Many wrongly believe they cannot eat potatoes.

"We want those living with diabetes and prediabetes to feel confident eating potatoes with their breakfast, lunch or dinner as long as serving size and preparation recommendations are followed," explained Jamey Higham, President & CEO, IPC."
Comment: You can't make up this stuff.
II.  A funded study.  Several readers sent me this one:
The study: Rebello CJ, et al.  Low-Energy Dense Potato- and Bean-Based Diets Reduce Body Weight and Insulin Resistance: A Randomized, Feeding, Equivalence Trial .  Journal of Medicinal Food.  2022;25(12). https://doi-org.proxy.library.nyu.edu/10.1089/jmf.2022.0072

Conclusion: "Potato and Bean diets low in energy density were equally effective in reducing insulin resistance and promoting weight loss in individuals with impaired blood glucose control."

Funding: "This work was supported in part by an investigator-initiated grant from the Alliance for Potato Research and Education …The funders (Alliance for Potato Research and Education and the National Institutes of Health) had no role in the design, analysis, or writing of this article. The content is solely the responsibility of the authors and does not necessarily represent the official views of the sponsors or the National Institutes of Health.
Comment: The point of this study is to demonstrate that potatoes do not, as many believe, raise insulin and blood sugar levels.
The authors of the paper say: "We demonstrated that contrary to observations from epidemiological studies, potatoes do not adversely affect the glycemic response."
But look at how the investigators prepared the potatoes: "To enhance resistance to starch and dietary fiber components, the potatoes were boiled with skins, refrigerated for 12 to 24 h before the whole potato was incorporated into the meals."
That's one way to reduce the blood sugar response to potatoes.  It works!
*******
For 30% off, go to www.ucpress.edu/9780520384156.  Use code 21W2240 at checkout.