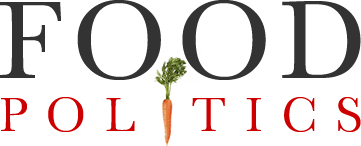 by Marion Nestle
The FDA's ongoing infant formula drama: an update
The FDA is under siege these days.  Two reasons why.
Its failure to follow the advice of experts on how to reorganize the agency to give greater prominence and authority to food as opposed to drugs.
Its failure to get on top of the safety and supply problems with infant formula.
As usual, Bill Marler gets right to the point.
Two top  food officials at the FDA have retired recently.
Food and Drug Administration Director of the Center for Food Safety and Applied Nutrition (CFSAN) Susan Mayne announced that she will retire on May 31, 2023. Dr. Mayne has served as Director of CFSAN since January 2015. Another retirement among FDA leadership occurred earlier this year when FDA Deputy Commissioner of Food Policy and Response Frank Yiannas retired on February 24, 2023.
Frank Yiannis, formerly deputy commissioner for food policy at the FDA, testified to Congress:
Yiannas said that the FDA's structure and culture exacerbated delays and that the agency had no data system in place to monitor key food supply chains. While Abbott is responsible for the safety and testing of its own powdered formula, he said, the sickened children and months-long shortage "was all a preventable tragedy" had FDA acted more urgently.
To deal with the uproar about infant formula, the FDA has just released:
But this will not be enough.
Helena Bottemiller Evich's most recent Politico report is titled "'Lessons have not been learned': FDA knew of positive test months before latest infant formula recall."
And another recall of infant formula occurred more recently.
All of this increases the urgency of the calls on FDA to pay more attention to food issues.
Congress:  Act now!
*******
For 30% off, go to www.ucpress.edu/9780520384156.  Use code 21W2240 at checkout.