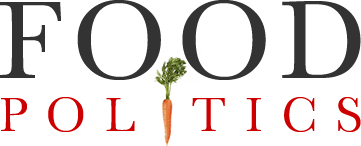 by Marion Nestle
Nutrition professional organizations should not partner with food companies
Just because all of the major nutrition professional organizations partner with food companies, does not make it a good idea.  If nothing else, partnerships with food companies raise reputational risks.  They give the appearance of conflicted interests, as David Ludwig and I warned in 2008.  I have also written about the hazards of food industry sponsorship of professional organizations in Food Politics, Soda Politics, and Unsavory Truth.  Here's what they are doing now.
Academy of Nutrition and Dietetics (AND, formerly the American Dietetic Association)  OOPS.  My error.  This should be the American Diabetes Association (even worse).  Abject apologies.  This is what I get for not reading more carefully.  Apologies again.
If I seem to be picking on AND, it's because it is bigger and gets into more trouble than other nutrition professional societies.
The latest example: According to Reuters, a former AND officer, Elizabeth Hanna, has sued the organzation for "firing her for objecting to what she called a "pay to play" scheme to promote the no-calorie sweetener Splenda.
In its 2022 annual report, the ADA said Splenda was one of a group of "elite" supporters that had given more than $1 million, along with Bayer Healthcare, Blue Cross Blue Shield of Illinois, Helmsley Charitable Trust and others.

On its website, Splenda publishes "diabetes-friendly recipes," endorsed by the ADA. Hanna, a registered dietitian nutritionist, said she refused to approve the endorsement of several of these recipes in July.

…The U.S. Centers for Disease Control and Prevention states on its website that some studies have found possible health risks associated with the sweeteners, but that more research is needed.
American Society for Nutrition (ASN)
I am a member of this society and raise objections every time I get something like this in my e-mail.
Sponsored Webinar: Oral Health and Nutrition: Imperative for Healthy People 2030 and US Dietary Guidelines   Sponsored By: Mars Wrigley and the Oral Health Alliance.  The 2020-2025 Dietary Guidelines (DGA) identified dental caries as a major diet-related chronic disease of public health concern….
Doing this sort of thing risks reputation.
Evidence:  In a video on ultra-processed foods, the Financial Times identifies the ASN as "food industry advocacy group."
The ASN's executive director assures me they will ask for a correction.
Society for Nutrition Education and Behavior
Et tu?
It just announced a webinar, "Latinos love affair with Mangos: Maintaining Generational Food Traditions to Improve Health Outcomes."
This is "a webinar sponsored by the National Mango Board, SNEB Organizational Member."
The mango is…one of the world's most popular fruits, and a staple food across Spanish speaking countries of North America, South America, and the Caribbean. Beyond its culinary popularity, an expanding body of research shows associations with mangos and risk reductions for inflammation and metabolically- based chronic disease, many of which disproportionately impact Hispanic American populations.
Mangos as opposed to any other fruit?
I am also a member of this society.
Overall comment
Are the reputational risks—and the loss of integrity—worth the money?  I don't think so.