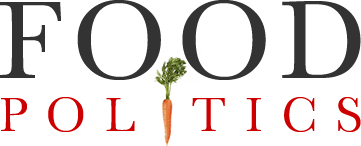 by Marion Nestle
Feed Your Pet Right: The "Book Tour"
Book tours are not what they used to be, even for people like me who ordinarily write for impoverished academic presses.  For this book, we do have a few things going on.  I summarize them here.  Times are local.  The public lectures are listed in more detail under Appearances.
WASHINGTON DC
May 12:  Diane Rehm Show, WAMU-FM, Washington, DC, 11:00 a.m.
May 12: The Animal House, WAMU-FM, Washington, DC, 3:00 p.m.
NEW YORK
May 13: Brian Lehrer Show, WNYC, 11:40 a.m.
May 14  Good Morning America, ABC
SAN FRANCISCO BAY AREA
May 15 CPS Salon 7:30 p.m.  Requires rsvp.  Go to cpslectures.com.  Click on "invite me."
May 18 Holistic Hound, 1510 Walnut St. / Berkeley, CA, 6:30 p.m.
May 22  Omnivore Books, 3885a Cesar Chavez Street / San Francisco, CA, 3:00 p.m.
May 23  Point Reyes Books, 11315 State Route 1/ Point Reyes Station CA  3:00 p.m.
NEW YORK
May 25  Authors on Animals radio with Tracie Hotchner
May 27  NYU Fales Library/Bobst, 3rd floor, 70 Washington Square So, 4:00 p.m.