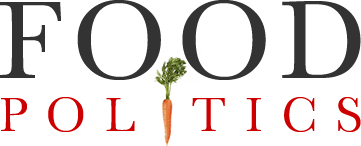 by Marion Nestle
Brooklyn's Food Book Fair launches today
I was honored to give the keynote address to this weekend's splendid Food Book Fair (for information, travel directions, and schedule, click here).
The Fair features the work of groups listed in the poster.  It encompasses an unusually broad vision of food studies in action.
The venue, the Wythe Hotel at 12th street in Brooklyn, is an architectural wonder and worth the trip on its own.  It's just a short walk from the Bedford Street subway stop on the L line.
Check out the schedule.  Check out the terrific selection of books at the bookstore–all on food in its many dimensions.
Come!