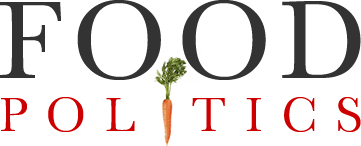 by Marion Nestle
FDA proposes study of consumer attitudes to fortified snack foods
I can hardly believe it but is the FDA really proposing to test consumer understanding of food industry evasions of the "Jelly Bean Rule?"
The FDA established this "rule" (a principle, actually) in 1994 to prevent food companies from adding vitamins to junk foods in order to allow them to be marketed as healthy.
The FDA said that just because a food is low in fat, cholesterol, and sodium—like a jelly bean—the manufacturer cannot make a health claim for it unless it contains at least 10% of the Daily Value of vitamin A, vitamin C, calcium, protein, fiber, or iron.
But, the FDA also said, companies could not fortify foods with these nutrients for the sole purpose of making health claims.
This is explained in the FDA's policy on food fortification, given in 21 CFR 104.20(a).
The addition of nutrients to specific foods can be an effective way of maintaining and improving the overall nutritional quality of the food supply.

However, random fortification of foods could result in over- or underfortification in consumer diets and create nutrient imbalances in the food supply.

It could also result in deceptive or misleading claims for certain foods.

The Food and Drug Administration does not encourage indiscriminate addition of nutrients to foods, nor does it consider it appropriate to fortify fresh produce; meat, poultry, or fish products; sugars; or snack foods such as candies and carbonated beverages.
Now the FDA announces that it wants to study consumer responses to health claims on fortified snack products:
The FDA has an interest in the American public achieving and maintaining diets with optimal levels of nutritional quality, wherein healthy diets are composed of foods from a variety of nutrient sources.

The FDA does not encourage the addition of nutrients to certain food products (including sugars or snack foods such as [cookies] candies, and carbonated beverages).

FDA is interested in studying whether fortification of these foods could cause consumers to believe that substituting fortified snack foods for more nutritious foods would ensure a nutritionally sound diet.
The makers of fortified junk foods and drinks must be trembling in their boots.  Health claims sell food products.  Health claims are practically the only things that sell food products these days.
And companies will have plenty of time to lobby.
Like all FDA processes, this one is required to move at glacial speed.  It must give 60 days to allow people to comment on the proposal and get their lobbying acts together.
Then, the FDA will have to review the comments and, presumably, include them when it submits its request to do the study to the White House Office of Management and Budget.
No point in holding breath for this one.  The OMB has been sitting on FDA proposals for months.
My prediction: if the FDA ever gets to do the study, it will show that consumers interpret health claims as government guarantees that the products are healthy and, probably, have fewer calories than they actually do.
The makers of such products would prefer that the FDA not have this information confirmed.  Watch the lobbying begin!
If you want to comment, do so by October 15.  Here's how:
File electronic comments here for Docket No. FDA–2012–N–0871.
Submit written comments to Division of Dockets Management (HFA–305), Food and Drug Administration, 5630 Fishers Lane, Rm. 1061, Rockville, MD 20852. Use Docket No. FDA–2012–N–0871.