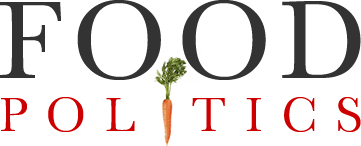 by Marion Nestle
Weekend reading: Food Addiction and Animal Agriculture
Kelly Brownell and Mark Gold.  Food and Addiction: A Comprehensive Handbook.  Oxford, 2012
I blurbed this one:
Brownell and Gold have produced an instant classic.  Food and Addiction presents a comprehensive, authoritative, and compelling case for considering whether food is addictive.  Its chapters raise serious questions about our current laissez-faire attitude toward food marketing, especially to children.  This book is a must read for everyone who cares about the causes and consequences of obesity and the need for food policies that better promote health.  It is a game changer.  Readers will never look at food the same way again.
The book is a collection of edited pieces by a variety of authors with distinctly different approaches and viewpoints, ranging from the seriously scientific ("is food addiction real?" to to the thoroughly anecdotal ("I am a food addict").  The editors deserve much praise for casting so wide a net and for their cautious interpretation of the available science.  Is food addictive in ways similar to alcohol or cocaine?  In some ways yes, maybe, and no.  Read it and decide for yourself.
Martha Rosenberg.  Born with a Junk Food Deficiency: How Flaks, Quacks, and Hacks Pimp the Public Health.  Prometheus, 2012.
This book is better than it's flashy, misleading title would suggest.  It doesn't seem to be at all about McDonald's or soft drinks.  Instead, the first half is about Big Pharma and the marketing of drugs that don't do much good but cause plenty of harm.  The second half is devoted to the same kind of analysis of Big Food, but mostly focuses on animal agriculture: bovine growth hormone, antibiotic resistance, salmon farming, mad cow, and the safety of animal foods.  I liked the cartoon illustrations by the author.