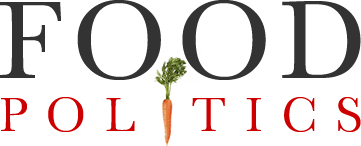 by Marion Nestle
Energy drinks: the new frontier for food advocacy?
I am an avid follower of NutraIngredients-USA.com, a daily newsletter for the food industry.  Today, it collects its recent articles on energy drinks in one place.
The makers of energy drinks have managed to get away with positioning these products as healthier alternatives to regular soft drinks.
They also have gotten away with being able to add vitamins and minerals to them that the FDA would not permit in regular Coke or Pepsi.
Unfortunately for them, some manufacturers upped the caffeine to the point where it might be making people sick.  Illnesses among energy drink users have focused attention on these products.
Are energy drinks the new frontier for food advocacy?  I think so, and I'm guessing NutraIngredients-USA does too.