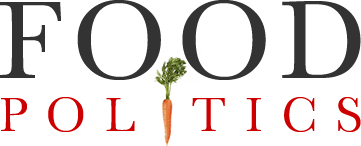 by Marion Nestle
Should sugar-sweetened beverages be regulated? NEJM readers vote yes.
As part of an interactive case study and point-counterpoint on regulation of sugar-sweetened beverages, the New England Journal of Medicine (NEJM) conducted a poll of its U.S. and international readers.  The poll elicited responses from 1290 readers from 75 countries.
Overall, 68% of respondents favored government regulation.
High as this percentage is, the average is much lower than percentages from most countries as a result of one outlier—the United States.
Only 58% of U.S. voters in the poll favored regulation.  Everywhere else in the world, the percent in favor averaged 84%.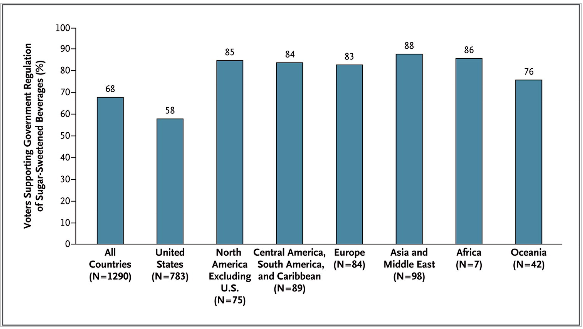 These results reminded me of change-in-sales figures from a few years ago:
Americans have reduced soft drink consumption, causing soda companies to focus their marketing efforts overseas.  Trends like these explain Coca-Cola's new obesity ad campaign and Pepsi's $50 million deal with Beyoncé. 
In America these days, 58% is an impressive majority.  NEJM readers are likely to be physicians, scientists, and health and health policy professionals. I suspect we will be hearing more about this idea.  Stay tuned for this one too.