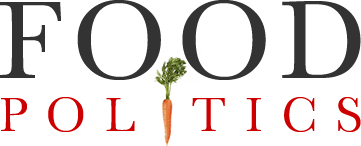 by Marion Nestle
Grand jury indicts Peanut Corporation of America officials
The wheels of justice really do grind slow, but they sometimes do grind.  A federal grand jury has indicted four officials of the Peanut Butter Corporation of America for "conspiracy, wire fraud, obstruction of justice and others offenses related to contaminated or misbranded food."
Translation: Salmonella that sickened more than 500 people and killed at least 8.
The documents in the case have just been unsealed:
I've been following this particular food safety tragedy for several years now.  The offenses were so egregious—officials blatantly ignored positive tests for Salmonella, for example—that some kind of punishment seemed warranted.
According to the account in USA Today:
The indictment alleges that PCA officials affirmatively lied to their customers about the presence of salmonella in PCA's products," said Stuart Delery, principal deputy assistant attorney general.

Delery also said some officials at PCA, no longer in business, fabricated lab results certifying to customers that the products were salmonella free "even when tests showed the presence of salmonella or when no tests had been done at all."
As lawyer Bill Marler writes,
These indictments will have a far reaching impact on the food industry.  Corporate executives and directors of food safety will need to think hard about the safety of their product when it enters the stream of commerce.  Felony counts like this one are rare, but misdemeanor charges that can include fines AND jail time can and should happen.
Is this a sign that courts might be taking food safety problems more seriously?  If so, it's about time.
Addition, February 22:  Food Safety News has a handy timeline of the Peanut Corporation events.