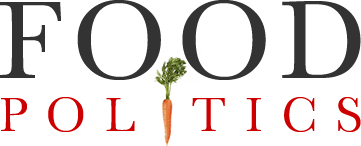 by Marion Nestle
Food safety problems can happen anywhere, even Noma
I was interested to read in Food Safety News last week that Noma, the Copenhagen restaurant ranked as the world's best, was the site of a norovirus outbreak that affected a large proportion of its customers.  
I tweeted something about this and was contacted immediately by Lisa Abend to correct errors in the story.  Her careful, highly detailed account in Time describes what happened and why. 
Noma immediately issued its own explanation, notable for providing much information beyond the usual "we regret."
Since receiving the news, we have been working closely with The Danish Veterinary and Food Administration to find the source of the problem. As a result of our collaboration, we have determined the most likely cause of illness was Norovirus, which may have been brought in by a member of staff, who was symptom-free.
Noma even made the health inspector's report easily available.
Did it lose customers over this incident?  Hardly.
I've not been to Noma, but I would love the chance to eat there.
The short-term lessons here are worth noting:
Transparency helps.

Cooperating with health authorities helps.

Fixing the problem helps.

 
The long-term lessons are also worth pondering:
Food safety problems can happen anywhere.

Food safety has to be a priority for any place that makes or serves food.

Make sure employees wash hands frequently.

Pay employees to stay home while sick.

Make sure employees have health care coverage.
Without these actions, even people eating at expensive restaurants are at risk of norovirus and worse.