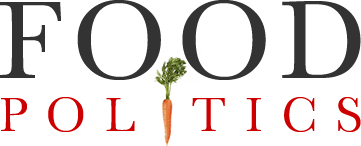 by Marion Nestle
How charitable is McDonald's? Not very, says new report.
If McDonald's apparently generous support of Ronald McDonald House Charities leaves you with warm feelings about the company's philanthropic efforts, it's time to rethink those feelings.
Michele Simon's latest report, Clowning Around with Charity, should destroy all illusions about McDonald's charitable giving.
The report comes to some interesting conclusions.  McDonald's, it finds:
Promotes itself through Ronald McDonald House Charities but contributes only about 10% of the charity's revenue.
Takes credit for donations.
Sells unhealthy children's menu items by linking their sale to very modest charitable giving.
Profits from marketing to children in schools under the guise of charity and education.
Spends about a billion dollars a year on marketing, but only a small fraction of that amount on charitable causes.
Donates a lower percentage of its profits to charities than many other corporations and private citizens.
Explicitly created Ronald McDonald House for public relations purposes.
If you think about it, none of this is surprising, but it's fascinating to have it all in one place.
Here's today's coverage so far: