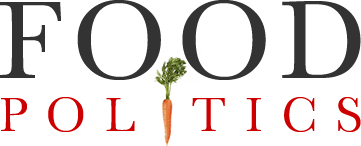 by Marion Nestle
Corn Refiners to test the new food label
ProPolitico writes that the Corn Refiners Association (CRA) and five other industry groups have written the FDA that they intend to fund their own research on the FDA's proposed changes to the Nutrition Facts label.
The FDA already has a research project underway.
Why would the CRA—the trade association for the makers of high fructose corn syrup—want to bother with an expensive and complicated research project like this?
In an interview, John Bode, CRA president and CEO, told Politico:
The FDA has estimated that changes to the label could cost the industry $2.3 billion, but 'we suspect that is a very conservative number.
OK.  So one purpose of the research will be to prove that the new food label will cost industry a lot more money than the FDA estimates.
Let me take a guess here and surmise that another purpose will be to prove that listing "added sugars" on food labels "misleads" the public.
This will be industry-funded research.  No matter how well it appears to be done, it is highly likely to produce the answers the CRA wants.
Otherwise, why do it?
If you are a betting person, this one looks like a sure thing.
FDA: finish up those studies and get the results out!
Addition, June 20:  Legal analysts, one a former attorney for CSPI who now works for a law firm representing industry clients, advise against putting "added sugars" on the label.