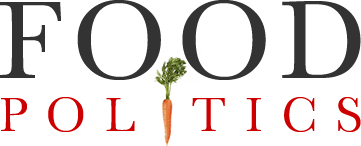 by Marion Nestle
Weekend reading: Joel Bourne's The End of Plenty
While celebrating the Fourth of July, why not take time for some thoughtful reading?
Joel K. Bourne, Jr.  The End of Plenty: The Race to Feed a Crowded World.  WW Norton, 2015.
Here's my blurb for this one:
The End of Plenty takes a thoroughly researched and exceptionally thoughtful and balanced look at the consequences of industrial farming.  Joel Bourne's courageous conclusion: to feed the world's burgeoning population, agriculture must change and population increase must stop.  His book should convince every reader of the compelling need to address world food problems through more skillful and sustainable agronomy, but also through education, especially of women, and universal family planning.