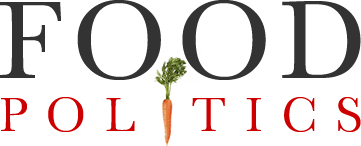 by Marion Nestle
USDA wants to pre-test Dietary Guidelines' messages. Good idea!
The USDA is asking for input on its plan to test educational messages in the forthcoming 2015 Dietary Guidelines and related products.
It wants the tests to involve about 57,000 respondents in
qualitative and possibly quantitative consumer research techniques, which may include focus groups (with general consumers or with specific target groups such as low-income consumers, children, older Americans, educators, students, etc.), interviews (i.e., intercept, individual, diads, triads, usability testing, etc.), and web-based surveys.
The purpose of the testing is to identify consumers' understanding of the guidelines' education messages and to obtain reactions to "prototypes of nutrition education products, including Internet based tools." As USDA puts it, this information "will be formative and will be used to improve the clarity, understandability, and acceptability of resources, messages and products."
USDA says this information
will be used to further develop the Dietary Guidelines and related communications. These may include: (1) Messages and products that help general consumers make healthier food and physical activity choices; (2) Additions and enhancements to ChooseMyPlate.gov; and (3) Resources for special population groups that might be identified.
This is interesting.  I don't remember USDA asking for consumer input on nutrition education materials since the 1992 pyramid.
Let's encourage USDA to do this.
Send comments to Dietary Guidelines Communications, Center for Nutrition Policy and Promotion, U.S. Department of Agriculture, 3101 Park Center Drive, Room 1034, Alexandria, VA 22302. Comments may also be submitted via fax to the attention of Dietary Guidelines Communications at 703–305–3300 or through the Federal eRulemaking Portal at http://www.regulations.gov. Follow the online instructions for submitting comments electronically.