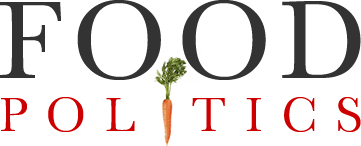 by Marion Nestle
U.S. agriculture at a glance: USDA's charts
USDA's charts make it easy to understand basic aspects of farming in the United States.  This one covers about 175 years of American history.   The number of farms fell fast after the end of World War II and is still declining, while the size of farms increased.
Where are the jobs in the food and agriculture industries?  Mostly in food and beverage service and stores.
Farming?  A mere 1.4%.