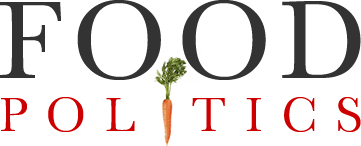 by Marion Nestle
Splenda is safe. Guess who funded the study.
For months now, I haven't posted an industry-funded studies with results favorable to the sponsor, but this one about deserves mention.
Title: Critical review of the current literature on the safety of sucralose, by BA Magnuson, A Roberts, and ER Nestmann.
Journal: Food and Chemical Toxicology 2017:106:324-355.
Conclusion: "Collectively, critical review of the extensive database of research demonstrates that sucralose is safe for its intended use as a non-caloric sugar alternative.
Financial support was provided by the Calorie Control Council, Atlanta GA, to the employers of the authors for the preparation and publication of this review.
My comment: This lengthy review of literature on the safety of sucralose (Splenda) was commissioned by the Calorie Control Council, a trade association representing "manufacturers and suppliers of low- and reduced-calorie foods and beverages, including manufacturers and suppliers of more than two dozen different alternative sweeteners, fibers and other low-calorie, dietary ingredients."
It paid authors affiliated with Health Science Consultants, Inc and Intertek Scientific and Regulatory Consultancy to produce this review.
The Calorie Control Council has a vested interest in demonstrating Splenda to be safe.
The consultant groups have a vested interest in pleasing the Calorie Control Council.
Therefore, this review has a higher-than-average likelihood of bias.
Is Splenda safe?  It very well may be safe, but some contrary evidence exists (this paper dismisses it).  It would be interesting to see how independent scientists view the matter.