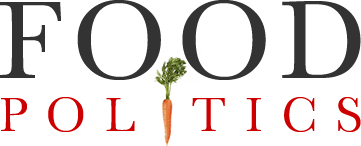 by Marion Nestle
What's the story on FDA recalls?
Let's start with the report issued by the Department of Health and Human Services' Office of the Inspector General (OIG).  Now that the Food Safety Modernization Act gave the FDA the authority to issue recalls of unsafe food, the OIG wanted to know how it was using that authority.  OIG's opinion:
FDA did not always have an efficient and effective food-recall process that ensured the safety of the Nation's food supply. We identified deficiencies in FDA's oversight of recall initiation, monitoring of recalls, and the recall information captured and maintained in FDA's electronic recall data system, the Recall Enterprise System (RES). Specifically, we found that FDA could not always ensure that firms initiated recalls promptly and that FDA did not always

(1) evaluate health hazards in a timely manner,

(2) issue audit check assignments at the appropriate level, (

3) complete audit checks in accordance with its procedures,

(4) collect timely and complete status reports from firms that have issued recalls,

(5) track key recall data in the RES, and (6) maintain accurate recall data in the RES.
FDA Commissioner Scott Gottlieb responded to the OIG report.
The FDA has authority to act in a variety of ways when it is made aware of an unsafe food product. But often the fastest and most efficient way to ensure unsafe foods are recalled quickly is by working directly with the involved companies while simultaneously providing the public with timely, accurate information that they can act on….Fortunately, most companies are cooperative and rapidly initiate a voluntary recall of a hazardous food product. On average, the recall occurs within four calendar days of the problem being discovered…Sometimes the recall process does not work as well as we'd like.'
In that response, he explains that the FDA has more work to do.   He also says so on Twitter.
Politico's Dan Diamond interviewed Gottlieb last week. As Politico Morning Agriculture puts it, "Pour coffee & listen here" to the interview.
In the meantime, CSPI and other food-safety advocacy groups are asking the FDA to reveal the names of retailers that are selling recalled products.  What they—and food safety lawyer Bill Marler—are also arguing is that the FDA needs to release the names of retailers who are selling recalled goods as a measure to help consumers protect themselves.  The FDA appears to consider this information proprietary.  If so, it is putting business profits above public health and should rethink that policy.
As the Washington Post puts it, the FDA's interpretation
differs from that of other agencies in the federal food safety system, an overlapping and often illogical network of regulatory fiefdoms. The system, which is responsible for keeping food free of bacteria and other pathogens, frequently has to weigh the very real interests of private food companies against potential risks to the public. In the case of releasing retailer lists during major outbreaks, the FDA has historically sided with business, ruling that such lists constitute "confidential commercial information" and thus should not be available for public consumption.
Documents