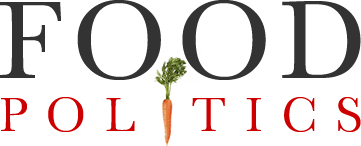 by Marion Nestle
NutraIngredients-USA on "Personalized Nutrition"
The food industry is intensely interested in personalized nutrition because it can create and sell products appeared to be aimed directly at individual lifestyles and preferences.
This approach is aimed much more at marketing than it is about public health.
With that said, take a look at how the food industry is using this idea.
Special Edition: Personalized Nutrition

The future is personal, but the revolution is already taking place around us. Innovative science is combining with entrepreneurial endeavor to bring personalized nutrition to our fingertips.

Personalized nutrition is breaking down the silos and bringing together experts in genetics and genomic profiling, microbiology, nutrition and diet, mobile technology, big data, healthcare and more.

In this special edition we talk to the pioneers and experts in this sector, the scientists and the emerging brands, and the tech developers bringing the personalized nutrition future to the present day.