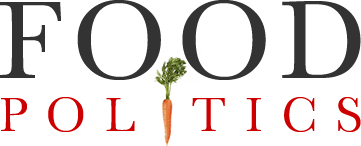 by Marion Nestle
Industry-funded study of the week: Hazelnuts
My most recent book, Unsavory Truth: How Food Companies Skew the Science of What We Eat, provides many examples of industry-funded studies with results favorable to their sponsor's marketing interests.  This "funding effect" shows up mostly in the framing of the research question.
Here is this week's example, one so explicitly designed to sell hazelnuts that you can guess the funder from the title.
The study: Alexander J Michels, Scott W Leonard, Sandra L Uesugi, Gerd Bobe, Balz Frei, and Maret G Traber.  Daily Consumption of Oregon Hazelnuts Affects α-Tocopherol Status in Healthy Older Adults: A Pre-Post Intervention Study. J Nutr 2018;148:1924–1930.
Methods: Subjects consumed ∼57 g hazelnuts/d and were asked to refrain from eating all other nuts, seeds, and many vitamin E– and magnesium-rich food items.
Results: Hazelnut consumption increased concentrations of the urinary α-tocopherol [Vitamin E] metabolite…In addition, hazelnut consumption increased serum concentrations of magnesium.
Conclusions: Consuming hazelnuts improves a biomarker of vitamin E status in older adults…thus, hazelnuts should be considered as part of a healthy dietary pattern.
Funding: Supported by the Oregon State University Foundation (to BF) and the Hazelnut Marketing Board of Oregon (to BF).
My Comment: I love hazelnuts for their crunch and how they taste.  They have nutrients.  If you don't eat anything else with vitamin E or magnesium, eating them will of course increase your consumption of those nutrients, and you don't need a clinical trial to prove it.
That's why I think studies like this are more about marketing than science.  A news account—although it reads like a press release–-quotes co-author Alex Michels:
Not that we think Oregon hazelnuts are much different than other sources…but now the booming crop that we have in this state finally has science behind it. Perhaps other benefits of Oregon hazelnuts are awaiting future study.