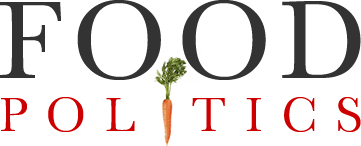 by Marion Nestle
Industry-funded study of the week: soup prevents obesity?
When I saw the title of this study, I had two questions:
Why would anyone do a study like this? (OK, in short-term studies, consuming water or soup before meals reduces immediate calorie consumption, but in the long term?)
Who paid for it?  (Getting the answer to this one took some digging).
The study: Association between soup consumption and obesity: A systematic review with meta-analysis. M.Kuroda and K. Ninomiya. Physiology & Behavior,  Volume 225, 15 October 2020, 113103.
Conclusion: "soup consumption is significantly related to lower odds ratio of obesity…suggesting that soup consumption was inversely correlated with a risk of obesity."