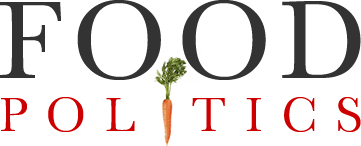 by Marion Nestle
The 2020 Dietary Guidelines released today
So much for my plan to take the week off.
The new 2020-2025 Dietary Guidelines came out today.  See them at DietaryGuidelines.gov.  The new guidelines are much the same as the ones in 2015.
The big news: They paid no attention to the recommendations of the Dietary Guidelines Advisory Committee (I covered this in a previous post).
USDA and HHS overrode the scientific decisions of the DGAC.  So much for "science-based" dietary guidelines.
I would love to know what the members of the DGAC think of this.
More later.  These come from the USDA's press release.
And here's the USDA's explanation, such as it is, of why it overrode the decisions of the DGAC on sugar and alcohol