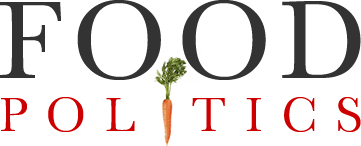 by Marion Nestle
Weekend reading: two discouraging reports on food insecurity
This annual report reflects some of the pandemic's collateral damage.
This year, this report estimates that between 720 and 811 million people in the world faced hunger in 2020 – as many as 161 million more than in 2019. Nearly 2.37 billion people did not have access to adequate food in 2020 – an increase of 320  million people in just one year. No region of the world has been spared.

The high cost of healthy diets and persistently high levels of poverty and income inequality continue to keep healthy diets out of reach for around 3 billion people in every region of the world.
The trend is in precisely the wrong direction.  The report discusses what needs to be done to reverse it
Regions in Asia and Africa have been hit hardest.  The report gives the situation country by country.

These reports do not make light reading, but much effort has gone into providing data as a basis for policy.

And do we ever need policy.