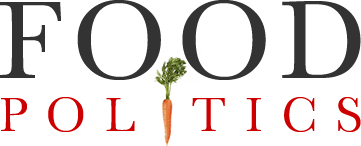 by Marion Nestle
Weekend reading: Food Security Handbook
Martin Caraher, John Coveney, Mickey Chopra, editors.  Handbook of Food Security and Society.  Edward Elgar Publishing, 2023.  
I did a blurb for the back cover:
This Handbook argues convincingly that ending hunger means far more than providing food to those in deed.  It means transforming society to one that is more equitable, socially as well as economically.  The chapters here are a rich source of data, analysis, and inspiration about how to work toward that transformation—and the sooner, the better.
The 24 chapters by many authors cover case studies (Ireland, South Africa), measurement and naming of hunger and food insecurity, the right-to-food movement, lived experiences, gender issues, policy approaches (successful and not), financialization, charitable and philanthropic approaches, and the effects of COVID-19 and the Ukraine war.
They also include critical theoretical and practical discussions of what can be done, from food banks to cooperatives to economic policies.
On this last point, Tim Lang's concluding chapter on "The intransigence of food insecurity: questioning the realities," makes the book worth reading on its own.
This chapter began with the argument that food insecurity is a material reality and almost entirely located in low-income countries with food deficits.  Instead, it has suggested that we should see food insecurity as both an absolute and a relative phenomenon, as socially determined, therefore socially resolved.  If we so wish, we could shift entire populations across the FAO's food insecurity continuum.  This would require multiple points of intervention.  There is no single policy lever to right food wrongs.
I particularly like his table summarizing what food industries could do for food insecurity—lots, as it happens, not least paying workers higher wages.