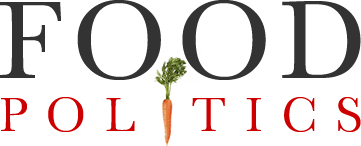 by Marion Nestle
Salmonella is NOT an inherent part of chicken, proves Denmark
Yesterday, Food Safety News republished the last of a four-part series in the Portland Oregonian about how Denmark was able to get rid of Salmonella in chickens, but we can't. 
This one explains why.
[USDA] announced a plan last year to stem Salmonella. Its goal is to reduce illnesses by 25 percent by 2020. The plan, which is still being rolled out, includes a controversial overhaul of inspections, enhanced testing and a first-ever limit on allowed Salmonella in cut-up chicken.

Denmark opted for a more comprehensive approach, attacking Salmonella in flocks, poultry barns, animal feed and slaughterhouses.
Why can't we do that too?
The U.S. chicken industry is too big.
Reforms would cost too much.
Chicken prices would rise.
Chicken would cost more than beef.
Nobody–industry, regulators or retailers—wants to bother.
The U.S. food safety system is too fractured; no federal agency has the authority to mandate such reforms.
USDA food safety authority only starts at the slaughterhouse, not the farm.
An impressive number of excuses, no?
Better make sure you handle chicken as if it were radioactive and cook it thoroughly.
This series is well worth a read if you want to understand what's wrong with our food safety system.