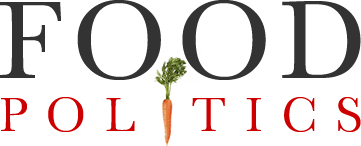 by Marion Nestle
Weekend reading: Tom Farley's Saving Gotham
Tom Farley, MD.  Saving Gotham: A Billionaire Mayor, Activist Doctors, and the Fight for Eight Million Lives.  Norton, 2015.
Dr. Farley is the former New York City Health Commissioner under Mayor Michael Bloomberg, the second Tom in that position (the first was Tom Frieden, now head of the CDC).
He has produced a wonderfully written, personal, eye-witness, in-the-trenches account of how the New York City Department of Health and Mental Hygiene led the nation in creating public health interventions to reduce smoking, get rid of trans fats. put calorie labels on restaurant menus, and reduce soda consumption—with impressive improvements in the health of New Yorkers.
His book also covers the Department's failures to convince the USDA to allow a pilot project to get sodas out of SNAP and the courts to support the city's proposal to cap the sizes of sugary drinks at 16 ounces.
For me, a New York City resident  who lived through these events and wrote about some of them in Soda Politics, this book was fun, even gossipy, and disclosed things I hadn't known.  It has much to teach anyone about how the politics of city public health agencies, how to get things done in complicated city institutions, and how to treasure even the smallest successes.
This particular health department had three things going for it: courageous health commissioners, huge city health problems that desperately needed to be addressed, and a mayor fearless (and rich) enough to take on the challenges.
Farley ends the book with a quote from Bloomberg:
While government action is not sufficient alone, it is nevertheless absolutely essential.  There are powers only governments can exercise, policies only governments can mandate and enforce, and results only governments can achieve.  To halt the worldwide epidemic of noncommunicable diseases, governments at all levels must make healthy solutions the default social option.

That is, ultimately, government's highest duty.
Amen.