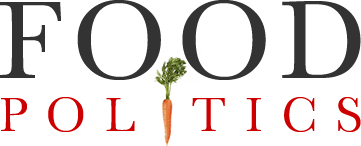 by Marion Nestle
Has Mars joined the food movement?
Mars, the very same company that has been trying for years to position chocolate as a health food, appears to be joining the food movement, and big time.
Take a look at its GMO disclosure statement on the back of this package of M&Ms.
If it's too small to read, the statement is in between MARS and the green Facts Up Front labels)
PARTIALLY PRODUCED WITH

GENETIC ENGINEERING
And this is before Vermont's GMO labeling rules come into effect in July.
Mars also has come out in support of the FDA's proposals on voluntary sodium reduction.  The company explains that through its "new global Health and Wellbeing Ambition,
Mars Food will help consumers differentiate and choose between "everyday" and "occasional" options. To maintain the authentic nature of the recipe, some Mars Food products are higher in salt, added sugar or fat. As these products are not intended to be eaten daily, Mars Food will provide guidance to consumers on-pack and on its website regarding how often these meal offerings should be consumed within a balanced diet. The Mars Food website will be updated within the next few months with a list of "occasional" products – those to be enjoyed once per week – and a list of "everyday" products – including those to be reformulated over the next five years to reduce sodium, sugar, or fat.
Last year, the company supported the FDA's proposal to require added sugars labeling with a Daily Value percentage on the Nutrition Facts panel.
It also said it would stop using artificial dyes in its candies.
How to interpret these actions?  I'm guessing they mean that the movement for good, clean, fair food has gained enough traction to put long-established food brands on notice: make your products healthier for people and the environment, or else.