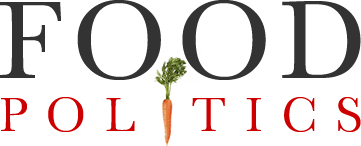 by Marion Nestle
The Corn Refiners Association responds
In response to my post of last week on Bud Light's use of corn syrup as a means to attack competing beer companies, I received this note from John Bode, the president and CEO of the Corn Refiners Association.
I met Mr. Bode years ago, when I was working in Washington DC and he was assistant secretary for agriculture under President Reagan, and we continue to correspond occasionally.
Dear Marion,

I realize you disagree with various policy positions the Corn Refiners Association has taken, but your characterization of CRA as promoting corn syrup and HFCS is out of date.  Since shortly after I joined the association five years ago, CRA policy has forbid promotion of increased consumption of corn sweeteners and other nutritive sweeteners.

As noted on our website and in comments we've made in comments regarding federal food regulations, we do not promote the increased consumption of sugars – "CRA recognizes that many Americans need to reduce their total intake of calories, including calories from sugars and sweeteners, thus CRA does not promote increased consumption of sugars or other caloric sources." (see website)

I hope you find this information helpful.
As I discussed in my book, Unsavory Truth, I had some bad experiences with the CRA in its pre-Bode era.  Mr. Bode is trying to do better but it's tough to represent sugars of any kind these days.  I appreciate his writing to me and granting permission to reproduce his note.