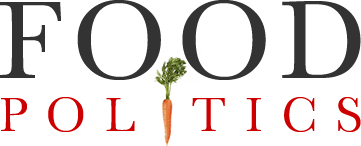 by Marion Nestle
Ben & Jerry's top flavors: in order of calories???
Ben & Jerry's is now owned by Unilever.
Here are its top-ten best-selling flavors:
Half Baked: unbaked cookie dough and baked fudge brownies.
Cherry Garcia: in the top three since its launch in 1987
Chocolate Chip Cookie Dough
Chocolate Fudge Brownie: this contains brownies from New York's Greyston Bakery, which provides jobs and training to low-income people in Yonkers
Tonight Dough: Jimmy Fallon's second flavor; proceeds to SeriousFun Children's Network
Strawberry Cheesecake
Phish Food: since 1997
Americone Dream: a partnership with Stephen Colbert, whose staff chooses the nonprofit its proceeds go to
Chunky Monkey: banana ice cream with fudge chunks and walnuts
Brownie Batter Core
Whether or not proceeds go to charity, these are commercial ice creams, and highly caloric, ultra-processed ones at that.
Here, for example, is the ingredient list for a Cherry Garcia.
CREAM, SKIM MILK, LIQUID SUGAR (SUGAR, WATER), WATER, CHERRIES, SUGAR, EGG YOLKS, COCONUT OIL, COCOA (PROCESSED WITH ALKALI), FRUIT AND VEGETABLE CONCENTRATES (COLOR), COCOA POWDER, GUAR GUM, NATURAL FLAVORS, LEMON JUICE CONCENTRATE, CARRAGEENAN, MILK FAT, SOY LECITHIN.
And here' the Nutrition Facts label for a pint.
The new serving size is 2/3 cup and you get three of those in the container at 340 calories each.  Eat the whole pint and you've done half your daily calories along with 78 grams of added sugars (oops).
Half-Baked has even more!
If ever a situation called for moderation, this one is it.