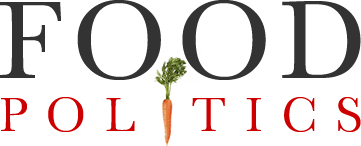 by Marion Nestle
Weekend reading: Nature Food on Cellular Agriculture
TODAY: Petaluma, 140 Kentucky, Copperfield's Books, 7:00 p.m.  Information is here.
**********
Nature Food has an issue devoted largely to the topic of cell-based meat.
It is worth reading for getting an idea of where current thinking is on this issue, and also because of Phil Howard's latest take on power on industry the cellular food category.
See his commentary article below.
Research Highlight: The price is right for artificial meat, Anne Mullen
***********
For 30% off, go to www.ucpress.edu/9780520384156.  Use code 21W2240 at checkout.