I've long been mystified by why the Chinese government promotes milk consumption so strongly and why Chinese grocery stores, like this one I saw in Beijing, devote so much space to selling dairy foods, when they can't comfortably digest the lactose in milk.
Asian and many other populations stop making the enzyme that digests lactose sugar a few years after early childhood and become intolerant to that sugar.  So why continue to consume dairy products?
Nature has a new article shedding some light on the question of whether lactose tolerance is inducible.  Do people who eat dairy products develop tolerance?  Or is it just that people who can eat dairy do eat dairy?
The authors propose:
Lactose intolerant people drank milk when it became available.
Under conditions of famine or exposure to diarrhea-inducing pathogens, consuming lactose made the diarrhea worse.
This acted as a selection pressure for continuing production of the lactase enzyme.
But population fluctuations, settlement density and wild animal exploitation are better explanations for the persistence of the enzyme than the extent of milk usage.
An editorial expands on these ideas.
Or you can listen to a podcast:
And take a look at a Nature article from 2019: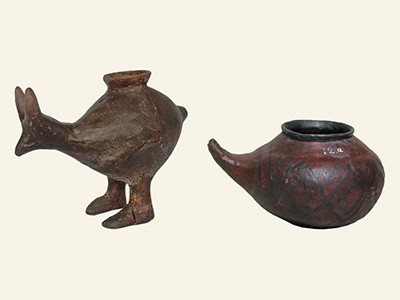 The dairy industry says a little lactose is harmless to people who are lactose intolerant, and milk's nutritional benefits outweigh its risks.  Early Europeans—and today's Chinese—must think so too.
And sorry, but I can't resist:
Q.  Why do cows have hooves?

A.  Because they lactose.