It's a sad sign of the times that the CDC has found it necessary to revise its standard growth charts for boys and girls in order to expand Body Mass Index ranges to include current weights.
The 2000 CDC BMI-for-age growth charts, based on data from 1963-1980 for most children, do not extend beyond the 97th percentile. So, CDC developed new percentiles to monitor very high BMI values. These extended percentiles are based on data for children and adolescents with obesity – including from 1988-2016 – thus increasing the data available in the reference population. See the report on alternative BMI metrics for more information.
Here's what the comparison looks like (thanks to David Ludwig):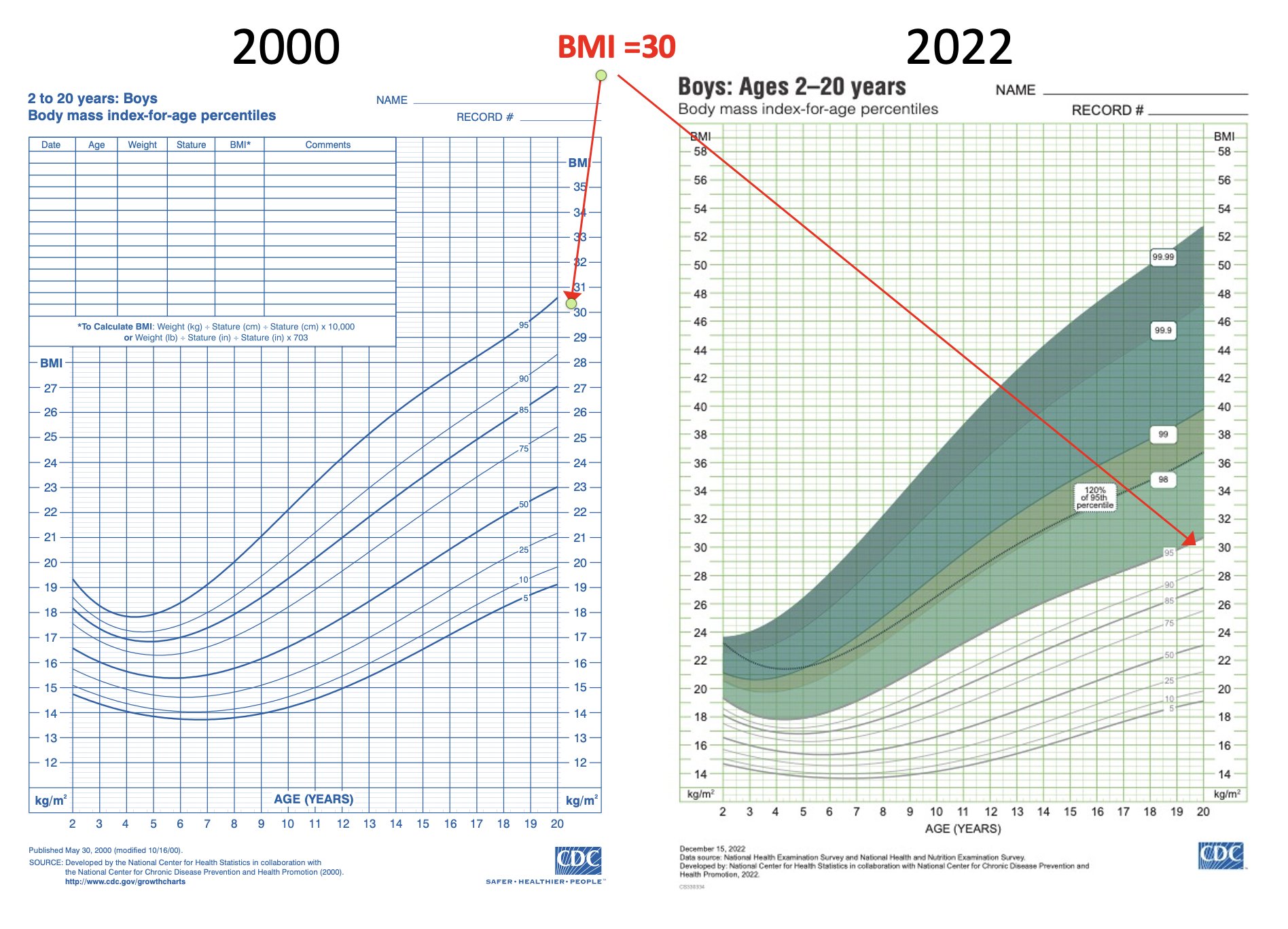 The comparison for girls extends to a BMI of 56.
What are we to make of this?  In revising the growth charts, the CDC is recognizing reality: children weigh more than they used to, and sometimes a lot more.
Why: the quick-and-dirty answer:  junk food (more calories consumed) and electronic media plus imprisonment (fewer calories expended).
The world has changed.  When I was a kid, and when my kids were kids, we didn't eat a lot of junk food (more politely, ultra-processed), we weren't allowed to snack all day, and we were free—required!—to walk to school and play outdoors unaccompanied.
Shouldn't the CDC be engaging in campaigns to promote healthier eating and more activity among children?
One can wish.
********
For 30% off, go to www.ucpress.edu/9780520384156.  Use code 21W2240 at checkout.